Deck / Outdoor Construction
Here are some of the reasons why we stand out from the rest:
We only use the highest quality materials available so you can be confident that your deck will last for years to come.
Owner Eric Butler has over 35 years in the industry and will visit your project site daily to ensure every detail is perfect!
We offer a 100% satisfaction guarantee on all of our work.
We provide a wide range of services, including deck building, pergola and gazebo construction, and restoration work.
We are committed to providing excellent customer service from start to finish.
If you're ready to have the deck of your dreams built by the best in the business, give us a call today! a free estimate. We'll be Custom Woodworking & Carpentry Services Do you have a special project in mind? We love custom projects! We've built custom benches, pergolas, trellises, privacy screens, gates and more! If you can dream it, we can build it! No job is too big or too small. All of our woodworkers are experienced professionals and take great pride in their work. Each piece is handcrafted with the utmost care and attention to detail. We use only the highest quality materials to ensure a lasting finish. All of our products are backed by a 100% satisfaction guarantee!
We understand that every customer has different needs, wants and budget. That's why we offer a wide range of services to choose from. We can work with you to create a custom design or we can build from your existing plans. We offer competitive pricing and accept all major credit cards. We promise the result will be a detailed deck that meets your needs, exceeds your expectations and stands the test of time. We invite you to contact our decking experts today for an estimate on your next project. We use all decking materials, Cedar, Composites, Aluminum, EXOTIC hardwoods, ie IPE, Tiger Wood, Garapa, Massaranduba, Camaru and many more.
There are a lot of choices to make when you're planning to build a deck. But don't worry, our expert deck builders will help you every step of the way, from design to completion. We want you to love your new deck!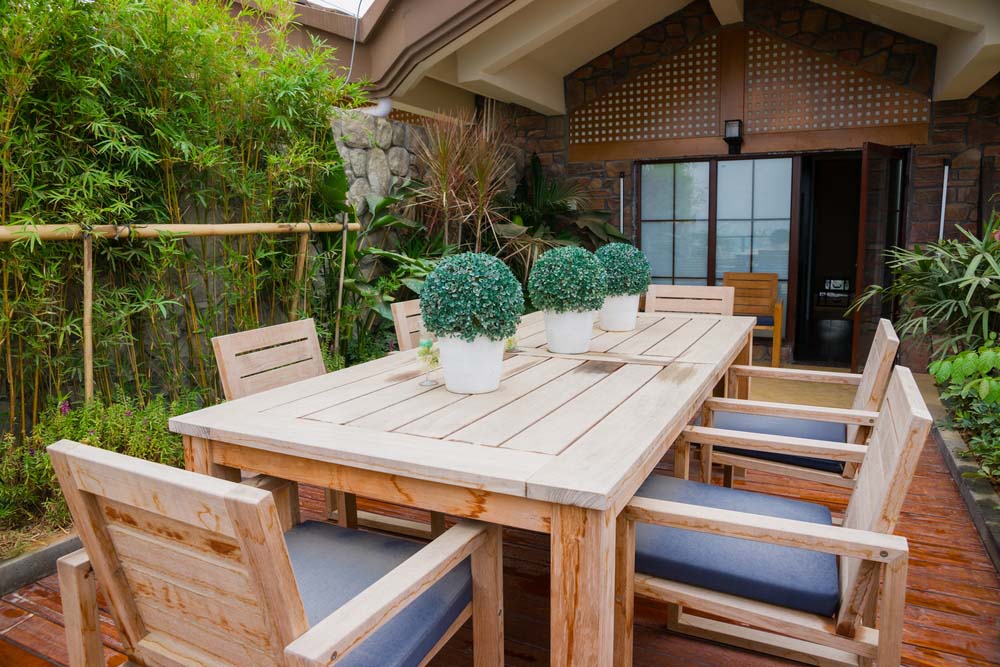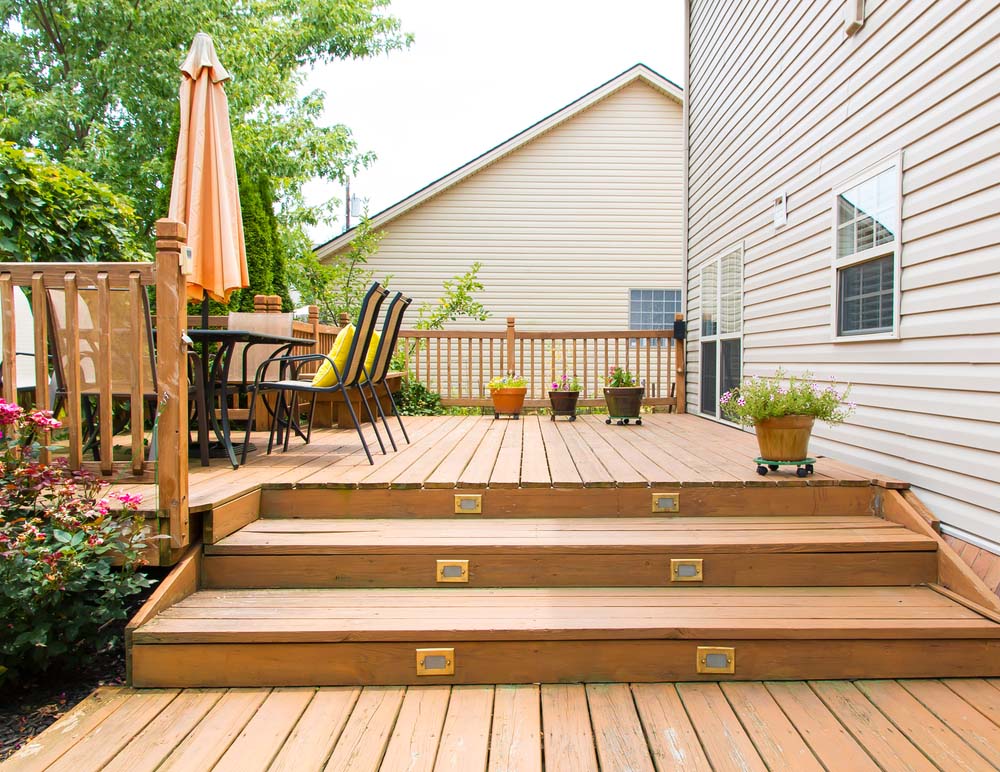 At Renovate it Remodeling, we pride ourselves on being the custom deck builder of choice in San Antonio. We have built decks of all shapes and sizes, using a variety of materials. We can even create multi-level decks and incorporate features like hot tubs and outdoor kitchens. And, we build more than just decks! We also specialize in custom pergolas, arbors, and screen rooms.
So, what are you waiting for? Give us a call today to schedule your free consultation! We look forward to helping you create your own little piece of paradise!
hen you contact us, one of our design consultants will come to your home to get a better understanding of what you're looking for. We'll ask about your budget, preferred materials, and timeline. We want to make sure we create the perfect deck for you! After that, we'll put together a proposal for you that outlines the project in detail.
If you decide to move forward with us, we'll start working on your deck right away. We always aim to finish our projects as quickly as possible without sacrificing quality. We know that you're eager to start enjoying your new deck!
Once your deck is built, we'll do a final walkthrough with you to make sure you're happy with it. We want you to be absolutely thrilled with your new deck, and we'll do whatever it takes to make that happen.
Get in touch with us today to learn more about what we can do for you! We look forward to working with you soon
Some things to think about:
What is your budget?
What is the size and shape of your outdoor space?
How do you want to use your deck? For entertaining? Relaxing? Cooking?
What is your style? Modern? Traditional? Rustic?
What kind of maintenance are you willing to do?
Once you have a general idea of what you want, give us a call or fill out our online form to schedule a free consultation. We'll come to your home, assess your outdoor space, and help you figure out the best deck solution for you and your budget.
There's no obligation, and we'll even give you a written estimate. So what are you waiting for? Let's get started!
Our customers take photos of their newly remodeled homes
Our Most Popular Remodeling Services
What our clients are saying
Your company recommended replacing outdated lighting in the bathroom remodel. We now have a fresh and soft atmosphere inside, we are happy with their work because they were very professional and on time.
Leshawn Mariska
The kitchen remodeling job went off without a hitch and was reasonably priced. I'm blown away by how multipurpose it is, therefore it was definitely worth every penny. As a result, I'd like to thank you from the bottom of my heart.
Steve Smith
We had planned to create a room addition for the baby when we moved into our new home. We loved how we were able to create it from the ground up with the finishes we desired. Thank you for your assistance.
Jenny Engstrom
1
How much does an average kitchen or bathroom remodel cost?
Compared to other major home improvement projects, kitchen and bath are typically more complex, and the cost structure would be on par with other major home improvements including pools or large room additions. According to an article on Fox Business in 2016, a simple kitchen remodel averaged $20,000, where a "high end" custom kitchen design/remodel averaged over $45,000. These were considered normal sized kitchens - scale of project will also greatly influence the pricing of the remodel. According to National Kitchen and Bath Association, the average bath remodel in 2016 was $16,400, and like kitchens vary greatly based on level of customization and scale of project.
2
I don't need a complete remodel, can you help me?
SURE! We have all the experience and staffing to perform large scale projects, but we also perform small projects like counter top and back splash updates, vanity refinish, cabinetry refacing or refinishing, plumbing and lighting enhancements, and other minor improvements in your home. We will listen to your plans and determine how to best serve your project needs. Some minor projects may be considered too small and only merit a handyman to assist in getting the work done, we will be able to guide you and ensure the right attention is provided for your project.
3
How will you determine the cost of my project?
The project manager, working closely with the owner, will review all aspects of your dream remodel and identify all costs associated with the project. Drawing on over 30 years of remodeling experience, we are confident the prices we propose will accurately reflect the level of quality and workmanship you expect for your budget. The overall costing will largely be based on the customer's requests on the features and finishes they desire for the remodel, and we will provide guidance along the process to help ensure we are sensitive to a project budget you wish to maintain. Being up front about costing expectations helps keep everyone on track when determining the level of remodel that meets your expectations while working within the agreed cost structure.
4
How long do these projects take to complete? Can we be home during the work?
A full kitchen remodel typically takes about 5-6 weeks to complete, a master bath is somewhat shorter time frame, closer to 3-4 weeks. Home owners are welcome to be at home during the entire project, although you will need to make provisions to not utilize the affected rooms while the work is in progress. You also can go about your daily schedule, no one is required to be at home while the work is being performed. Our experienced craftsmen will be able to complete the work with little involvement from the home owner. Our goal is to limit the disruption and keep the project on schedule so it can conclude as quickly as possible.
5
Why choose Renovate It Remodeling and not another remodeling company?
The most obvious reason - personal touch from a highly experienced owner that has conducted countless remodels for over 30 years in the community. Adam, owner/operator, will be directly involved and oversee his own staff of craftsmen who only provide custom built cabinetry and finishes for your dream remodel. There are plenty of cheaper pre-fabricated choices, we believe most people who only have one project of this size in their life would prefer to get it done right the 1st time by someone who truly cares about your ideas and the quality you deserve!
Address
21354 Nordhoff stunit 101ChatsworthCA 91311
Business Hours
Mon: 8:00 AM – 5:00 PM
Tue: 8:00 AM – 5:00 PM
Wed: 8:00 AM – 5:00 PM
Thu: 8:00 AM – 5:00 PM
Fri: 8:00 AM – 5:00 PM
Sat: Closed
Sun: Closed